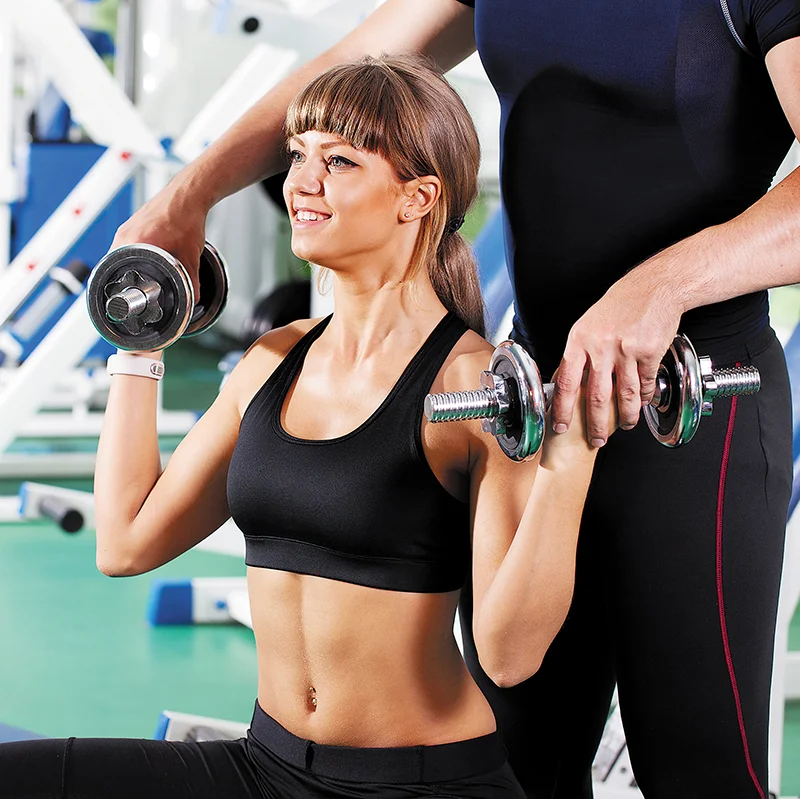 Bringing Muscle to the Northwest Valley: Anytime Fitness Opens at Stetson Village
02-02-2022
News
Eucleus Group Publishing
Anytime Fitness, ranked as the 2021 top fitness franchise brand by "Entrepreneur" magazine, is bringing muscle to northwest Phoenix with the opening of a 4,340-square-foot gym at Stetson Village, Pederson Group's upscale neighborhood shopping center at Happy Valley Road and 39th Avenue.
The new location, which opened last month, caters to anyone interested in a healthy way of living, according to Thomas Doolittle, managing member of Anytime Fitness.
"We are a neighborhood club that makes a personal connection with our clients by giving them access to a health coach and customizing a plan to meet their fitness goals," he says.
READ MORE
Chula Seafood is opening a third Arizona location in north Scottsdale. Here's what we know
08-27-2021
News
Andi Berlin, Arizona Republic
Since opening as a small market and restaurant in south Scottsdale in 2017, San Diego-born Chula Seafood has grown into a Valley favorite for fresh, sustainably sourced seafood and prepared dishes like poke bowls and fish tacos.
A second location opened in Uptown Phoenix in 2019 and the business announced on Instagram Aug. 25 that a third location is now in the works in north Scottsdale.
READ MORE
Ling & Louie's will debut Ling's Wok Shop in Scottsdale
02-15-2021
News
Ling & Louie's Asian Bar and Grill will roll out a new concept in Asian fusion cuisine — Ling's Wok Shop — at Hayden Peak Crossing, Pederson Group's upscale neighborhood shopping center at Thompson Peak Parkway and Hayden Road in Scottsdale.
The company has leased 1,781 square feet for Ling's Wok Shop, which will combine the ease and speed of a fast-casual restaurant with a full-service dining establishment.
READ MORE
StretchLab will debut in North Scottsdale
02-23-2019
News
Experience AZ
StretchLab, the premier assisted stretching franchise, is opening its first Arizona location in North Scottsdale. Located at 20511 N. Hayden Road in Scottsdale, the studio will introduce people of all ages, fitness levels, genders and sizes to the various health and wellness benefits of working with highly trained Flexologists™ in an open, modern, fun and approachable environment.
The North Scottsdale studio will open on February 28, giving the North Scottsdale community an opportunity to become familiar with the StretchLab experience and various services, including one-on-one assisted stretching and group stretches. Deep stretching is not only scientifically proven to effectively decrease pain, lower risk of injury and reduce stress, but it also provides the ability to perform better at work, in the gym and in everyday life. StretchLab of North Scottsdale will have its grand opening on April 7.
READ MORE
Humble Pie sold to real estate developers
12-17-2018
News
A. J. Mesalic — Restaurant Hospitality
Humble Pie — a nine-restaurant Arizona-based pizza chain known for its wood-fired pies and specialty sausage pizza — has been sold to Cornwell Development Partners of Scottdale, Arizona, officials said Friday.
Terms of the deal, which was finalized on Dec. 4, were not disclosed. The deal was facilitated by Phoenix-based advisory company, Reconstruction Partners.
Humble Pie joins a diverse portfolio of neighborhood commercial real estate developments owned by Cornwell. Reconstruction Partners' Wallace Hite said that Humble Pie's new owners have a "fairly strong growth plan" in place for the pizza chain.
READ MORE
Shopping center developer plans residential, retail in north Phoenix
09-26-2018
News
Corina Vanek – Reporter, Phoenix Business Journal
Group will partner with multifamily developer for part of the project
The Pederson Group, a Phoenix-based developer known for shopping centers, is looking to branch into a new arena with a 23-acre purchase of state land near Happy Valley Road and 35th Avenue.
Jim Pederson, founder and chairman of Phoenix-based Pederson, said the company is looking to develop a mixed-use project, with residential, retail and restaurant space. Pederson spent $7.2 million on the land at the auction, more than $2.5 million above the appraised value of the parcel.
"We've never incorporated a housing element into any of our shopping centers," Pederson told Phoenix Business Journal. The company will partner with a multifamily developer for the residential portion and will develop the commercial portion on its own.
The retail section of the project will cost between $7 million and $8 million, Pederson said, though cost for the multifamily portion will be determined by the scope of the project.
READ MORE
New owners set to revitalize Pinetop shopping center
09-07-2018
News
Karen Warnick The Independent
The Pederson Group of Phoenix has purchased White Mountain Village in Pinetop-Lakeside and plans to spend $4 million on renovating the shopping center.
"We're already engaging with local officials, community leaders and the shopping public to ensure this valued but dated center is renovated to a first class development and a community asset that this town will be proud of for decades to come," said Pederson Group founder and Chairman Jim Pederson in a press release. Pederson did not respond to a request for comment by press time.
The shopping center, which includes Safeway, was built in 1982 and has had a high vacancy rate over the past 10 years or so. The plans for the 122,891 square foot plaza include repaving the parking lot and repairing roofs, which will start "immediately." Other plans include renovating the storefronts, canopies and infrastructure. The renovation is expected to be complete by mid-2019.
Amazon-Whole Foods: A year later, what has changed?
06-11-2018
News
Sarah Halzack of the LA Times
One year ago this week, Amazon.com loudly declared its intention to become a grocery industry heavyweight by agreeing to buy Whole Foods Market.
The $13.7-billion deal practically guaranteed sweeping change in a segment of the retail world that hadn't yet felt the sting of e-commerce. By marrying Amazon's digital prowess and appetite for price-cutting with Whole Foods' well-established perishables supply chain and network of stores, it seemed a trip to Whole Foods or a tap of the Amazon app was about to become ground zero of food-shopping innovation — and a top choice for customers.
Pederson Group developing 'The Trailhead' in Peoria
04-27-2018
News
AZ Big Media
The Pederson Group, developers of of class "A' retail shopping centers in Phoenix and throughout Arizona, announced The Trailhead, a revolutionary mixed-use project proposed for the heart of Peoria. Planned for the NE corner of 83rd Avenue and Happy Valley Road in the city's fast-growing, desirable Happy Valley Corridor, this 25-acre upscale neighborhood lifestyle center will be anchored by a curated district of 15+ specialty retail & restaurant tenants combining best-in-class local and national concepts, as well as a premium 62,000 sq.-ft. grocery store. Most important, The Trailhead includes a proposed new crossing to the City of Peoria's recently expanded Sunrise Mountain Preserve, perfect for a pre-hike breakfast, or unwinding over local craft beers following a full day on the trails.
The myth of the retail apocalypse
11-15-2017
News
Dan Blacharski — Customer Think
Massive retail store closings and bankruptcies are causing concern, hype, and a little bit of over-reaction throughout the industry. While any growth-oriented enterprise will be rightfully concerned about the shrinkage, jumping to conclusions about a "retail apocalypse" is dangerous, and it's even more dangerous to point fingers and lay blame where it is not deserved. What's going on currently in retail is not an apocalypse, it's a correction. It's not the Internet's fault. It's not Amazon's fault. Dotcommers are not taking over the world.